Teaching Them Diligently
So far this year, I have been surrounded by the concept of "Teaching Them Diligently." In fact, I capitalized on an opportunity by attending Teach Them Diligently Homeschool Conference in Nashville back in March. Well, opportunity isn't the right word. I was blessed.
If you homeschool, or even if you don't, look into this conference! There is so much information that any parent raising their child in the Lord would be blessed to hear.
The weekend started out with Kirk Cameron as the Key Note Speaker. He was fantastic! Did you know he has six kids that he and his wife homeschool?!
(The Crowd behind me waiting for Kirk!)
(Him Speaking-he was great!)
(So cool to get to meet him!)
The conference was packed with great speakers who will speak life, love and Jesus into your hearts. On Clay's day off, he met me at the conference and we attended Todd Wilson's marriage class. Todd is humorous, down to earth and full of helpful information that make any marriage that much more successful. If you haven't heard of him, I recommend – uh, I mean Clay recommends his book HELP! I'm married to a homeschool mom!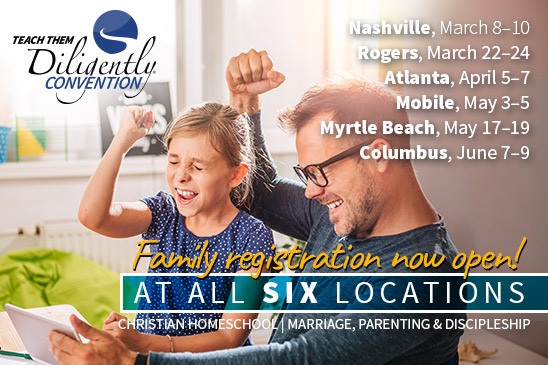 Another class that I enjoyed was by author Bob Sjogren who has a theology curriculum based on cats and dogs! While attending his booth, I browsed through his curriculum and curiosity persuaded me into attending his class. I am so glad I did! His curriculum is magnificent and makes so much sense to me, uh, I mean my kids. Here are a few nuggets of information he shared:
As Homeschoolers we need to make sure we don't have idols. Some idols that homeschoolers tend to have are having the perfect child, having the perfect outward form, having the perfect future, and having the perfect form.
If Heaven is seen as boring and unimaginable, why should we share the good news that people can spend eternity in a boring, ghostly place that even we're not looking forward to?
It's not that we don't know enough about heaven, its about the fact that we haven't studied what we have! 1 Corinthians 1:10 these are the things God has revealed to us by his Spirit.
What we believe determines WHERE we will spend eternity. What we DO determines how we spend eternity.
The Teach Them Diligently staff and volunteers have their work cut out for them but they make it seem so easy. While I attend my classes, there is a teen class for my oldest and also classes for my younger two as well. My oldest made lasting friendships with about 4 other boys and they ran around the hotel together all weekend. This was the first time I had really let my older one just go and be free. They were all good kids with a love for the Lord. He would come check in with me at appointed times and to eat! Mostly to eat and ask for some spending cash to purchase a book. LOL! I think it is funny how some people think homeschooled kids are not given the opportunity of socializing, especially with the plethora of events and activities most homeschool families are involved with. The Conference has a different theme each year for the teens and I am always impressed. My oldest enjoyed the classes, learning, and making friends. My younger two really enjoyed their classes this year as well! They learned a lot about missions through a partnership with Samaritans Purse.
(My Oldest LOVES LOVES LOVES Blimey Cow!!! Check him out. His videos are hilarious!)
(Affiliate and promotional blogger meet-up!)
(Heather Laurie from Special Needs Homeschooling and myself)
To kick off conference season a few bloggers and I have got together to host a giveaway. There's around $175 in product you have a chance to win by entering!
Here's a list of some of the goodies!!!
Charlotte Mason Motto Mug
$15 Gift Card To The MultiTaskin Mom Shop
$25 Starbucks Gift Card
The Focused Homeschool Student Planner
The Focused Homeschool Teacher's Planner
Walk This way: Ethics and Sanctification Lessons For Kids (shown below)
What God is Doing softcover book and printable poster pack (shown below)
$30 Gift Card to Awe Filled Homemaker
What God Is Doing: Old Testament Object Lessons for Kids
Walk This Way: Ethics and Sanctification Lessons for Kids
In Awe,